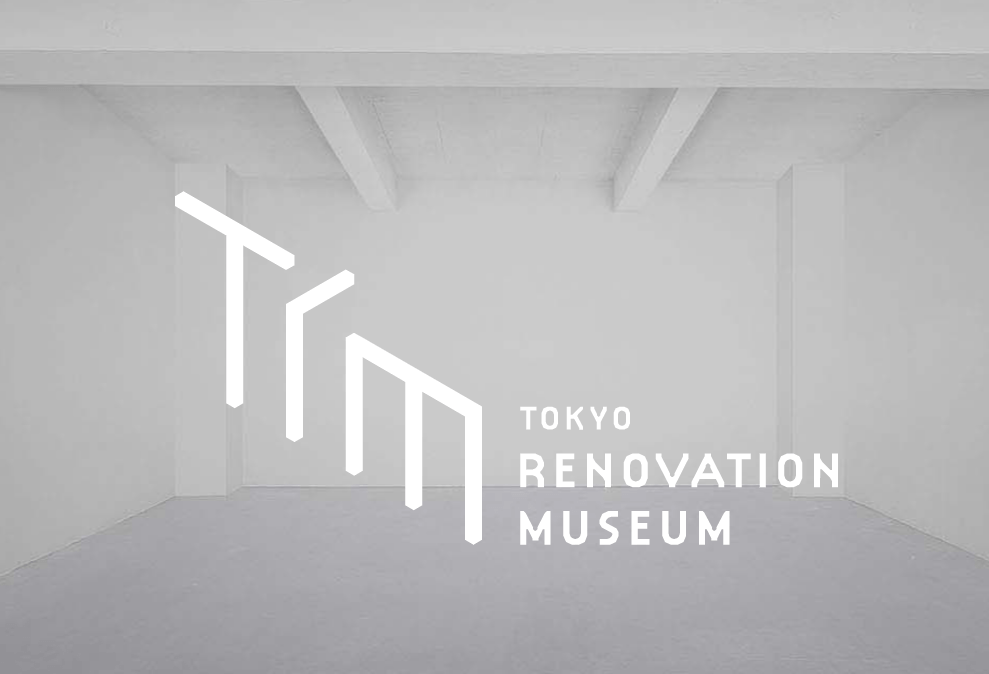 TOKYO Renovation Museum opens
The Tokyo Renovation Museum opened on the first floor of panasonic Tokyo Shiodome Building on Saturday, April 13, 2019.
The theme is to see, learn, feel, and inspire renovations.
It is divided into five zones, each of which allows you to learn about renovations.
Case studies... Introducing renovation examples in 1/10 size models
Life Finder... When you answer a question on the touch panel, you will see an image of life that suits you.
Know-how... You can learn various know-how such as the thermal insulation effect by the difference of the material of the wall and the difference between the apartment and the detached house.
Real Size Models... It is a model room with two different themes renovated in a room of the same size.
Consulting Services... This is a corner where you can consult a renovation professional.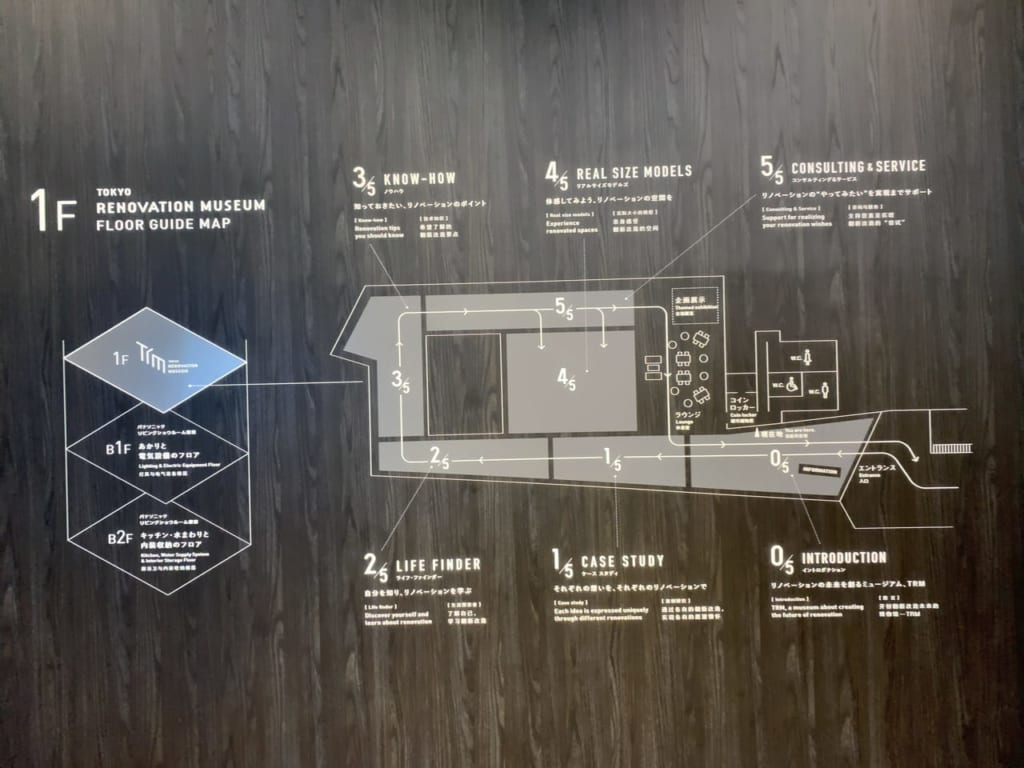 What is renovation?
While renovations repair outdated equipment and parts due to aging and return them to their original levels, renovation refers to renovations that re-consider interiors and piping on a zero basis from floor work and create new value with a completely different concept.
The wall of a small room is removed and it connects it to one room, and the child's room is made my favorite study because the child grew up and went out.
It is an image of dramatic biffor after.
Introduction of each zone
Case studies
The bifor after of the renovation case is described in the model of 1/10 size.
Life Finder
You can use the touch panel to navigate the way you live and learn about renovations.
You can also see the life-size on the projector.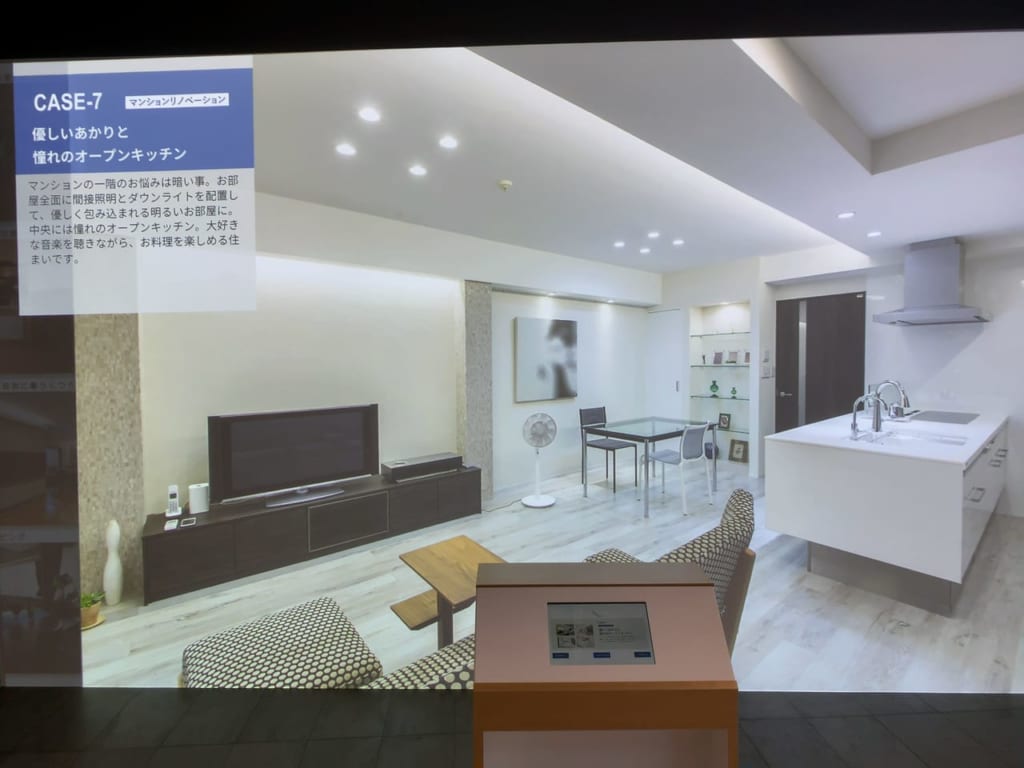 Know-how
I put an actual thing and a book and explain the know-how about this renovation.
A home elevator is also on display for the elderly.
It is quite expensive...
Real Size Models
It is a model room that finished the apartment room of the same size in a completely different space with two different concepts.
This is the most interesting and fun space.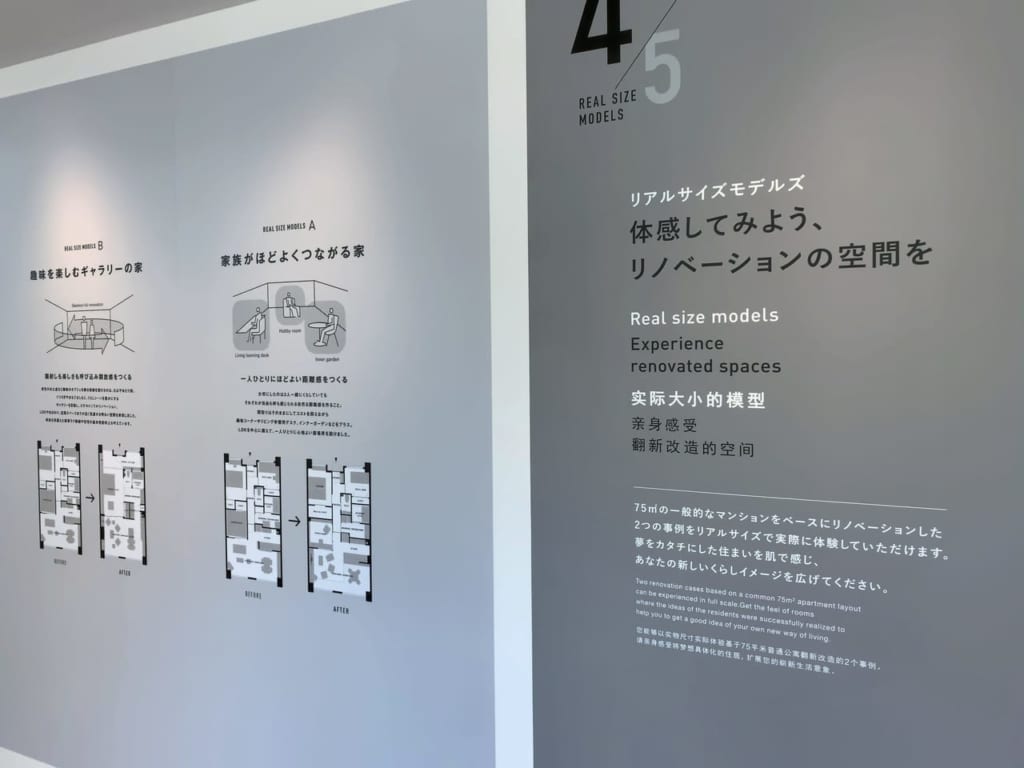 Model A
This room has a chic atmosphere with an emphasis on the private life of each family member.
Model B
This room is focused on appearance, aiming at a gallery.
Each space is separated by glass, so you can see the other side and enjoy the spacious space.
The entrance, toilet, and bathroom are made of transparent glass, which makes them unique.
But it's embarrassing that the toilet and bathroom are transparent, right?
As expected there is Panasonic, when you press the switch the glass becomes opaque and disappears!
Panasonic's technological capabilities are the best in the woooorld!!
Consulting & Services
You can consult with a professional at the desk or counter.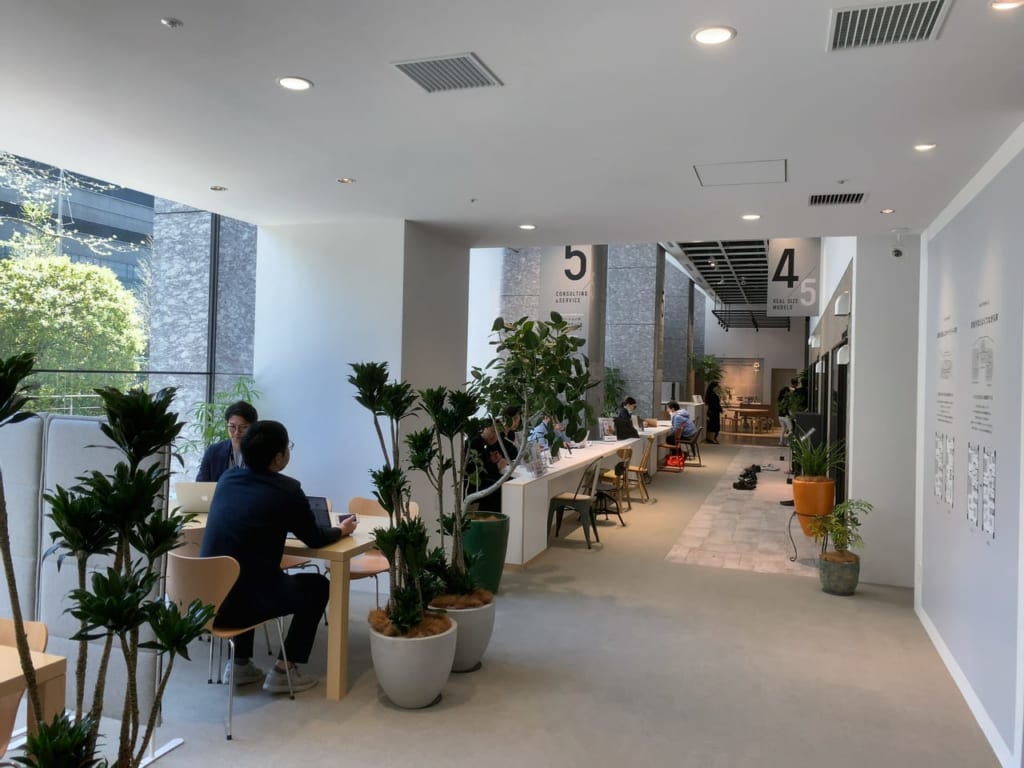 Lounge
The lounge used for breaks and seminars is located in the center.
Seminar events seem to be held regularly.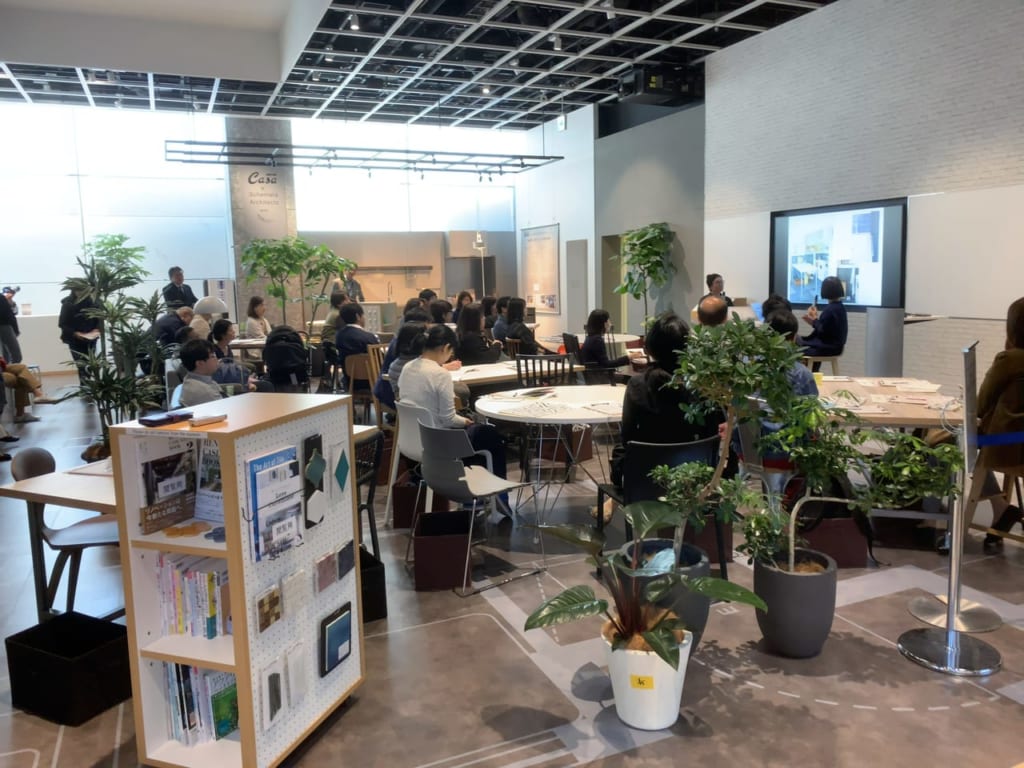 Other interesting things in the exhibition hall
In addition to the Renovation Museum, panasonic Tokyo Shiodome Building also has exhibits on B1F and B2F.
B1F: Home IoT, Energy in Housing, Light, Exterior/ Exterior
B2F: Bathroom, washroom, toilet, kitchin, interior storage, scene of life
IoT Home Experience
IoT & HEMS experience.
Talk to Google Home to open and close electronic locks, and the monitor will allow you to visualize your energy.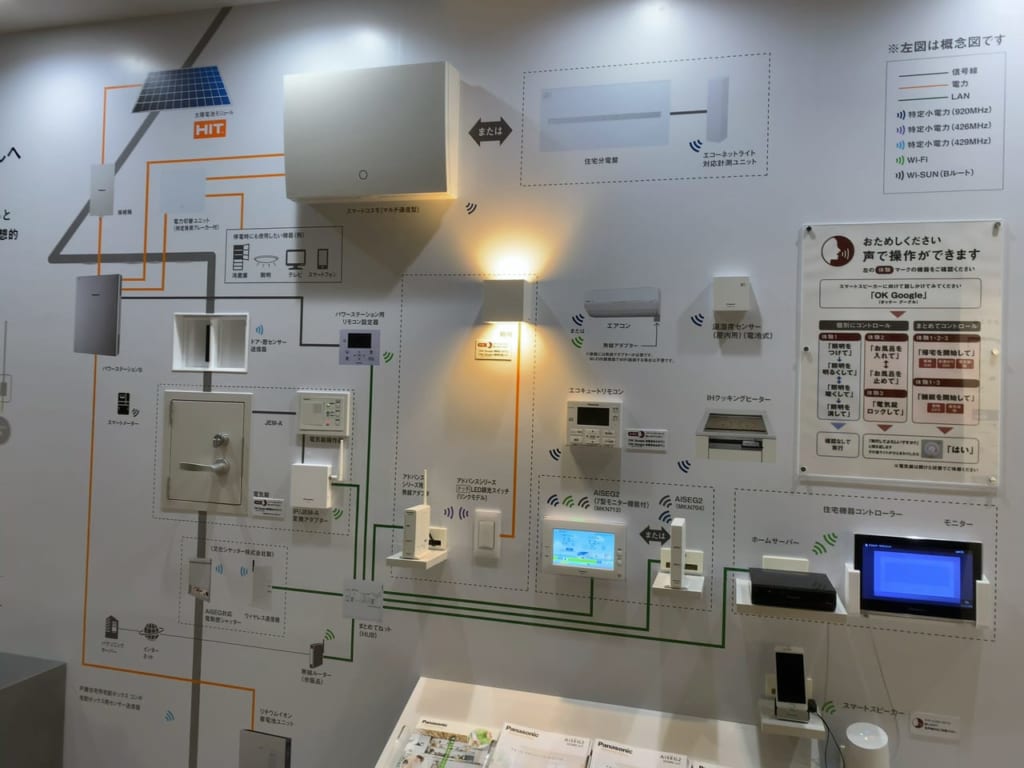 Bathroom Sealing Bath Audio
Bathroom sealing bath audio.
The speaker is placed on the back of the inspection port, and you can enjoy the sound that wraps the entire bathroom by vibrating the entire lid of the inspection port as a speaker.
I think that you can enjoy music in the bathroom enough if it is not a person who sticks to it as much as the audiomania by the sound quality that is comparatively good actually.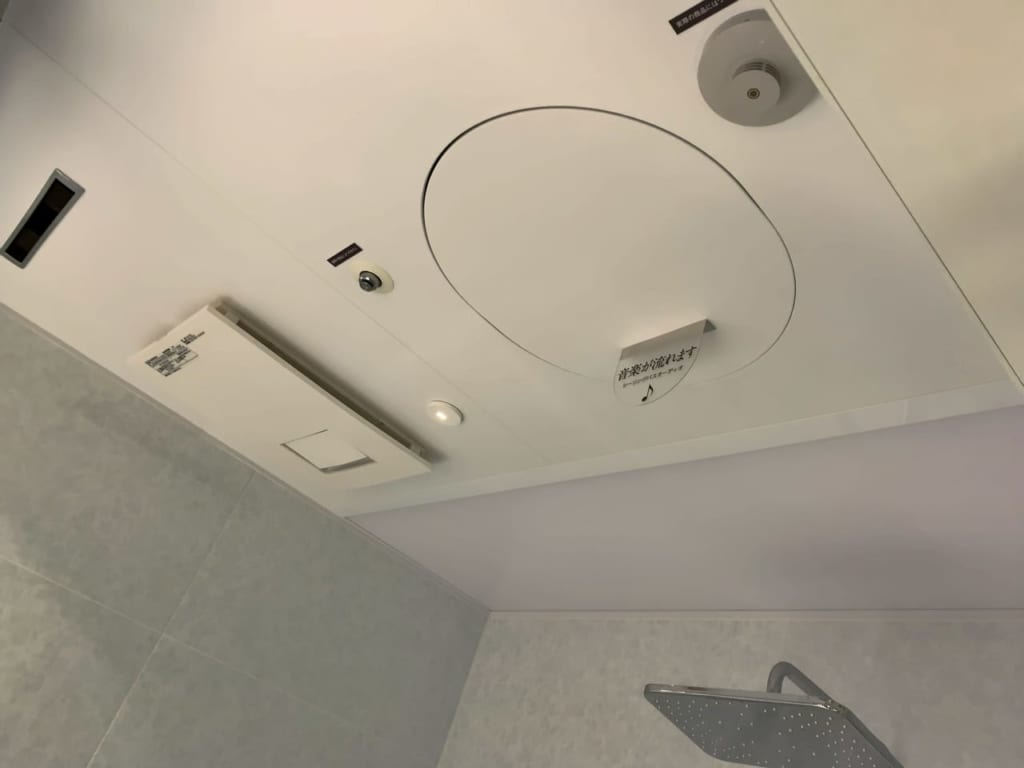 Downlight with speaker
Downlight with speakers for kitchen and living ceilings.
I thought it was a bonus for the lights, but it also had good sound quality.
It is said that some customers want a downlight with a speaker alone, but it is necessary to purchase it with the system rather than selling it alone.
Bathroom Flat Panel LED Lighting
Flat panel LED lighting in the bathroom.
By adopting the light guide plate technology that the panel is integrated with the ceiling and the way of light becomes uniform, you can taste a gentle space by soft light that does not feel the glare.
Dimming and white light bulb color can be toned, creating a space tailored to your mood.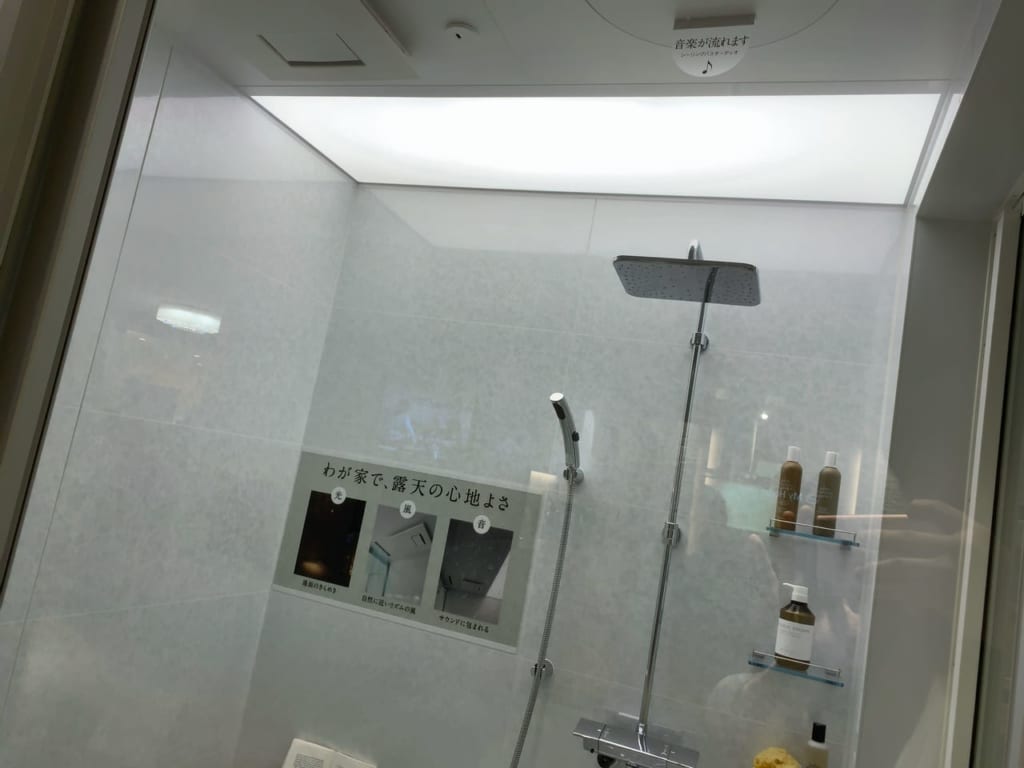 Home Delivery Box
A delivery box with an intercom and a lock.
It's sturdy and security is solid, but it's over 260,000 yen... Realy?
Is it really worth this?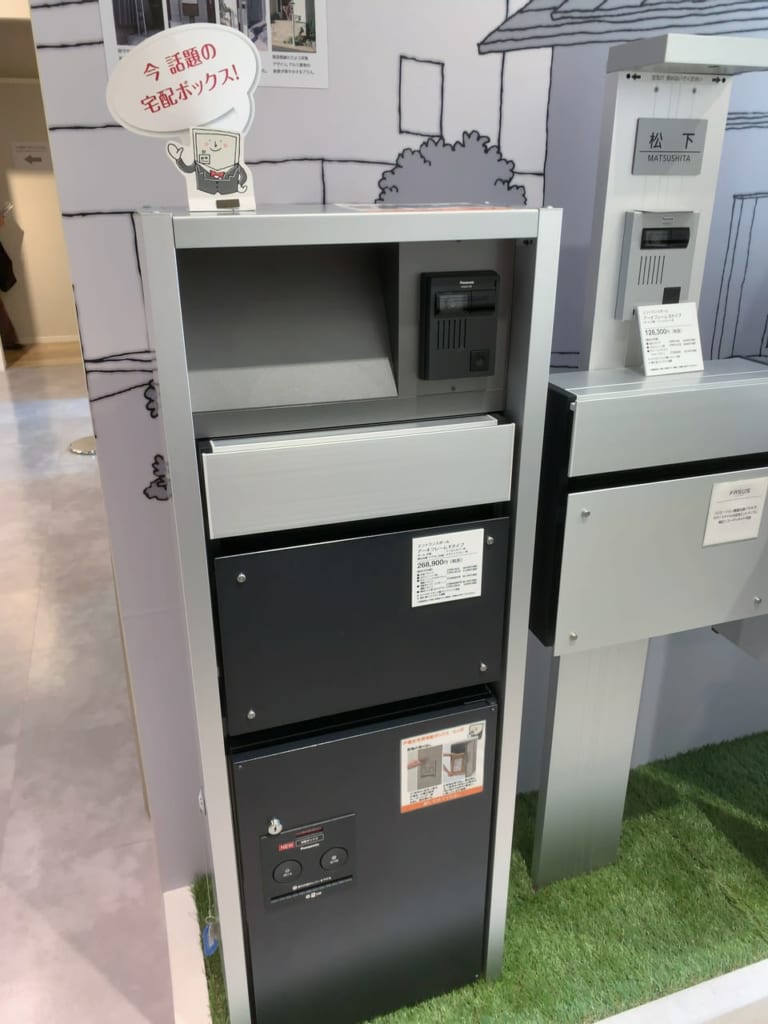 Dressing Room Clothes Dryer
It is a clothes dryer to be installed in the dressing room.
It has a bar so it's easy to dry your clothes.
Can be stored when not in use.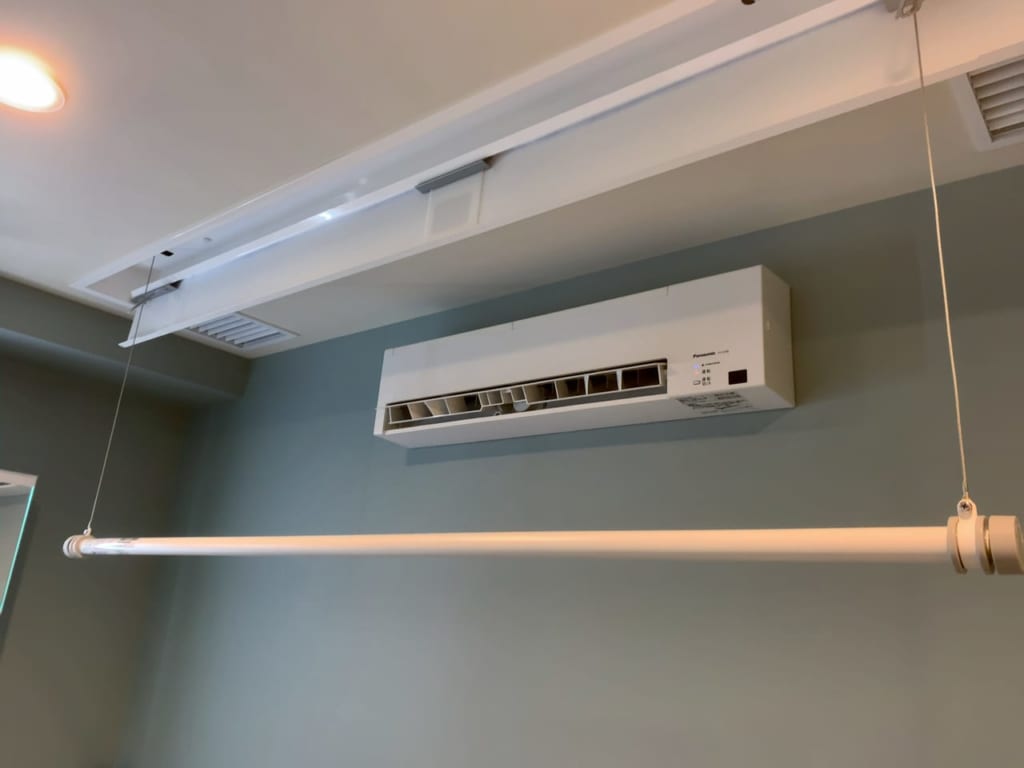 Summary
Not only the renovation museum but also the exhibition hall which is attached can experience the latest equipment, and it gives a very surprise and excitement.
If you are thinking of building a new building or renovating, but also if you are interested in the latest housing systems and equipment, please come and visit!
| | |
| --- | --- |
| Business Hours | 10:00 ~ 17:00 |
| Address | 1F, Panasonic Tokyo Shiodome Building, 1-5-1 Higashi-Shimbashi, Minato-ku, Tokyo |
| Closing day | Wednesday (open on public holidays), summer summer, new year's holidays |
| Contact | 0800-170-3815 |
| URL | https://sumai.panasonic.jp/trm/ |