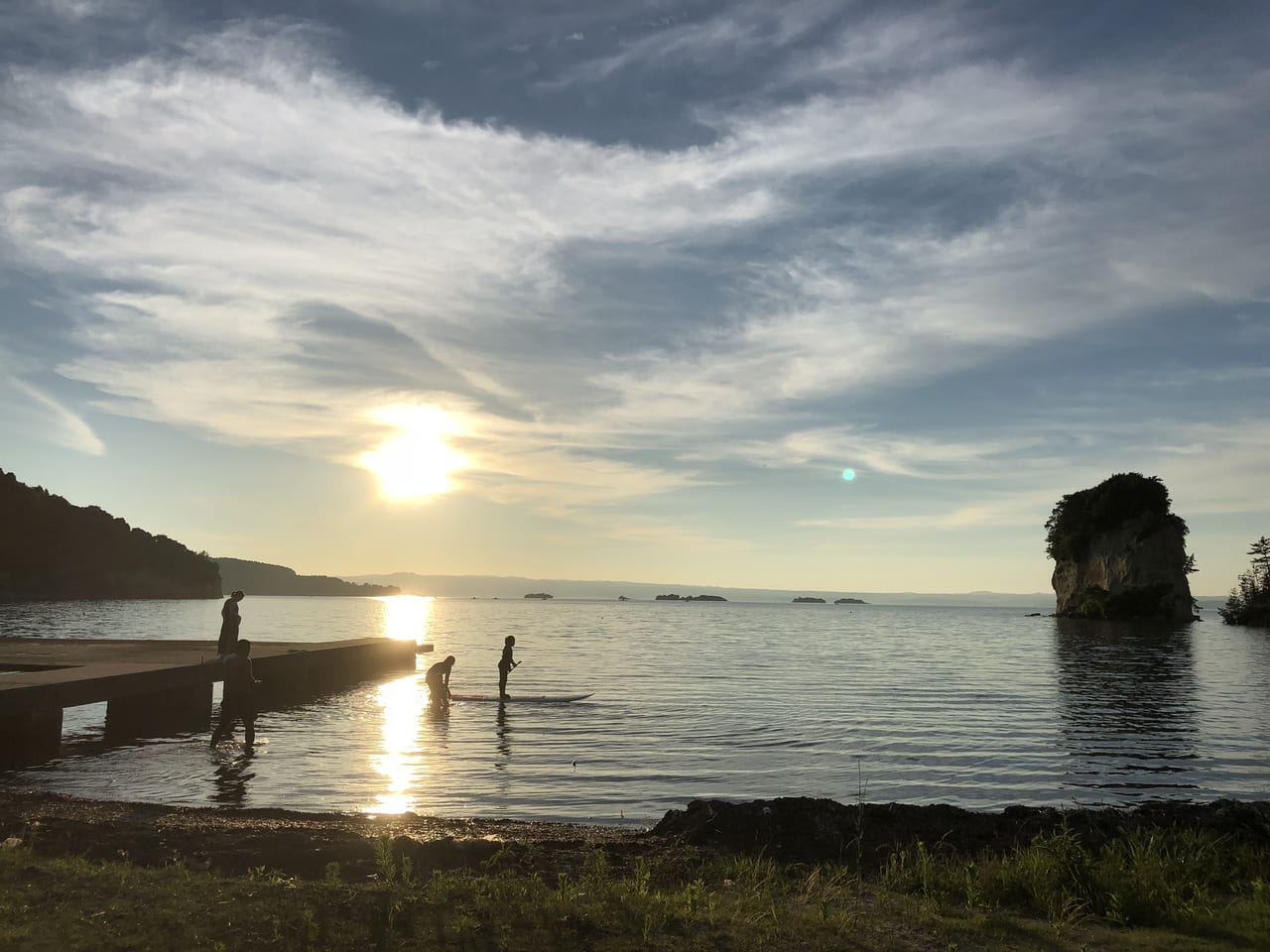 Have you ever swam with wild dolphins in nature?
There isn't such an opportunity...
There are not many places in Japan where you can swim with wild dolphins.
Ogasawara, Tokyo, Mikurajima
Notojima, Ishikawa Prefecture
Shimabara, Nagasaki Prefecture
Amakusa, Kumamoto Prefecture
This time, I participated in the Dolphin Swim Tour at "Dolphin Smile" in Notojima, Ishikawa Prefecture.
Notojima is a countryside about an hour and a half drive from Kanazawa Station, but it is surrounded by nature and the seafood is very delicious.
Because it is near Wakura Onsen, it is good to stop by the hot spring, and it is good to stop by "LE MUSSE DE H" of Tsujiguchi patissier.
Dolphin Smile - Official Site -
Snorkeling Practice
When you swim with dolphins, you wear a wetsuit and you'll dive with a pair of legs and snorkels, but if you don't have experience, you need to practice.
I did snorkeling for the first time, but I needed a knack for breathing and spitting water, so I drank quite a bit of seawater.
Because a gentle shallow water without the wave spreads in front of the shop, if it is inexperienced, it goes early and it practices for about 30 minutes.
Watch out for heat stroke!
I started practicing around 13:30, but the wetsuit is black and absorbs heat, so it's very bitter and hot.
I felt sick at the end of the practice and went down.
The shop helped us with cold packs and salty litchi frozen pouches, so we gradually recovered, but don't overdo it when you feel sick! (I was a hangover ...)
It is essential to bring a drink, and there is a café space in the shop, so be careful of heat stroke consciously and frequent hydration.
Schedule
I usually do dolphin swims on a schedule like this.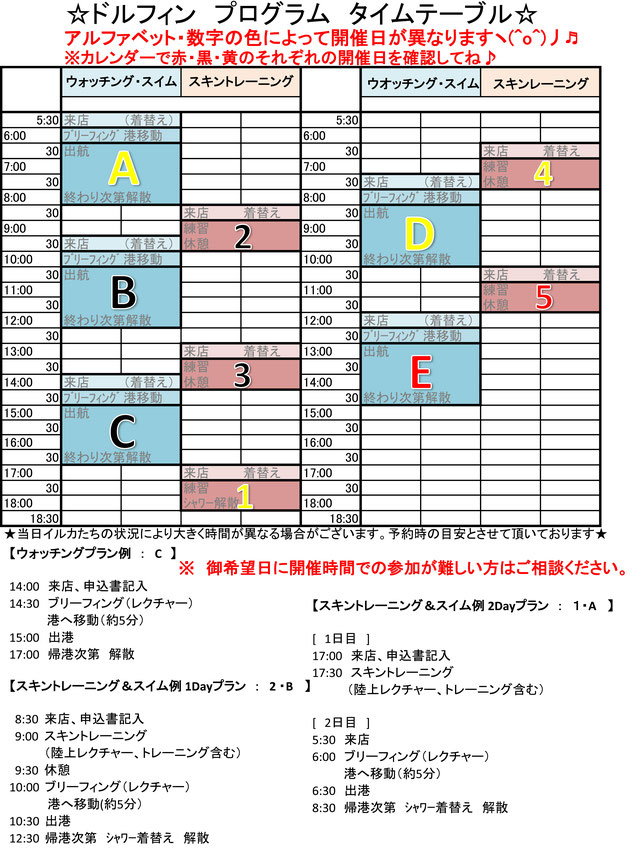 There was another set of customers on this day, but we arrived a little late, so it started late.
It was just right to have time to recover from heat stroke.
Travel by boat to dolphin spot
Dolphins are around Noto Jima, but because the spots change every day, the staff is checking the points by boating around Noto Jima every morning.
The sea of Noto island is calm.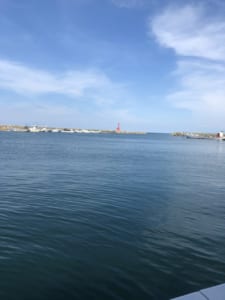 The wind is pleasant on the ship!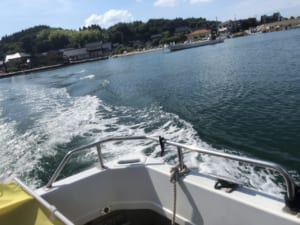 Arrived at dolphin point for about 20-30 minutes.
I went into the sea and approached.
It was a time when the dolphins were following the bait, and the swimming speed was too fast to swim together.
We moved a little closer to Noto Ohashi Bridge.
Dolphins like yachts!?
We went to dolphin point on a ship with an engine, but there were also others who rode on yachts and kayaks.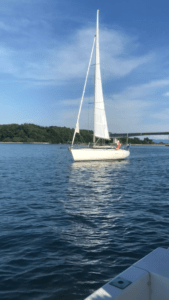 Is it good that yachts are not noisy?
Dolphins were gathering around the yacht.
After the meal time, they came to play by appearing on the sea surface or swimming slowly.
Super Dolphin Time Rush!
The dolphins are playing now, so we will enter the sea again!
Dolphins are so curious that they come when they can afford it.
It swims in a flock, so it's very powerful when approaching.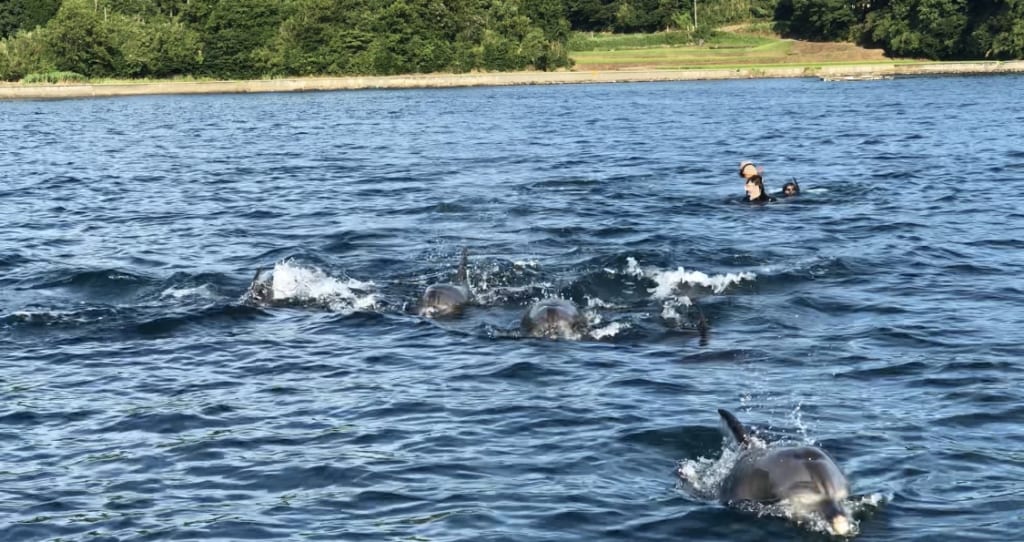 The video is here ↓
When swim with dolphins, completely enter the sea.
The staff will tell me when to dive into the sea.
It's now!
It is said so when I dived ...
Dolphins have came!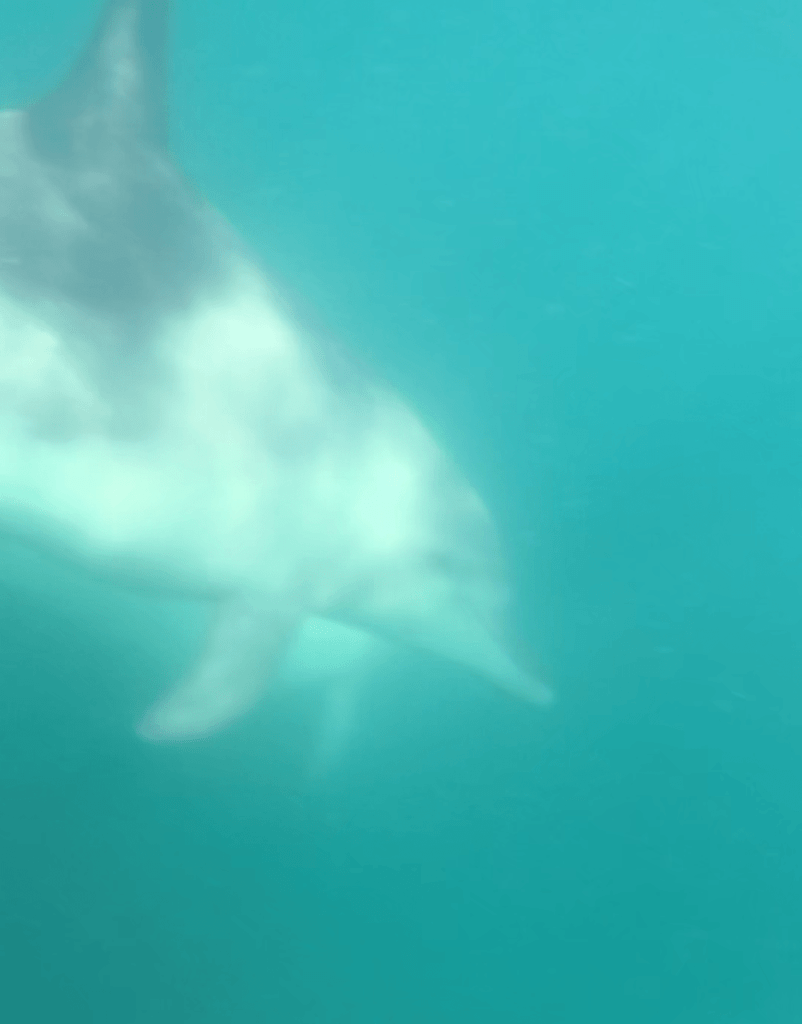 I put the iPhone in a waterproof case and took a video.
However, there are many videos and images of dolphins swimming, but it is still impressive to see dolphins swimming in front of you!
You cannot understand this feeling unless you experience it!
There are also family members besides me, who said that they were surrounded by dolphins on all sides ... envy! lol
The depth of the water is about 3-4m, and the ground can be seen depending on the place.
It is the depth that can go to take even if you drop the smartphone!
Because the waterproof case is sold in the shop, it might be good even if I take a picture challenge to commemorate it.
※Even if it drops it and it loses it, the responsibility cannot be taken.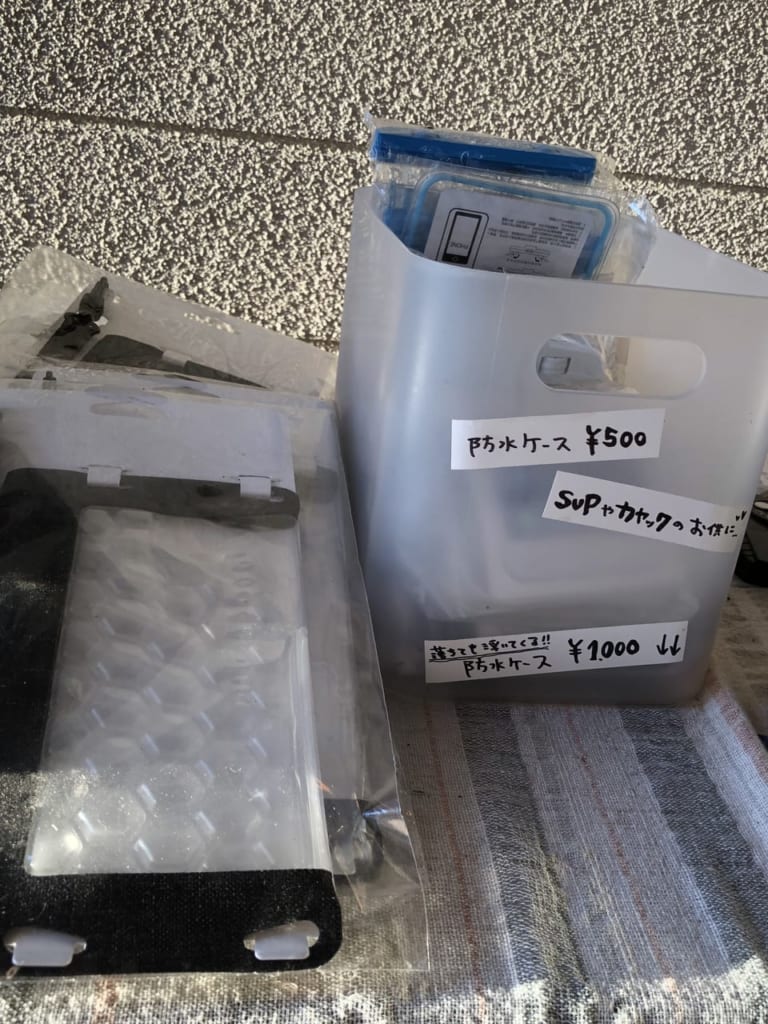 Dolphin Smile with beautiful sunset
It was around 17:30 when we swam with dolphins and came back to the store.
The "Dolphin Smile" is just a nice feel with the West Sun.
It's pretty hot, but lol.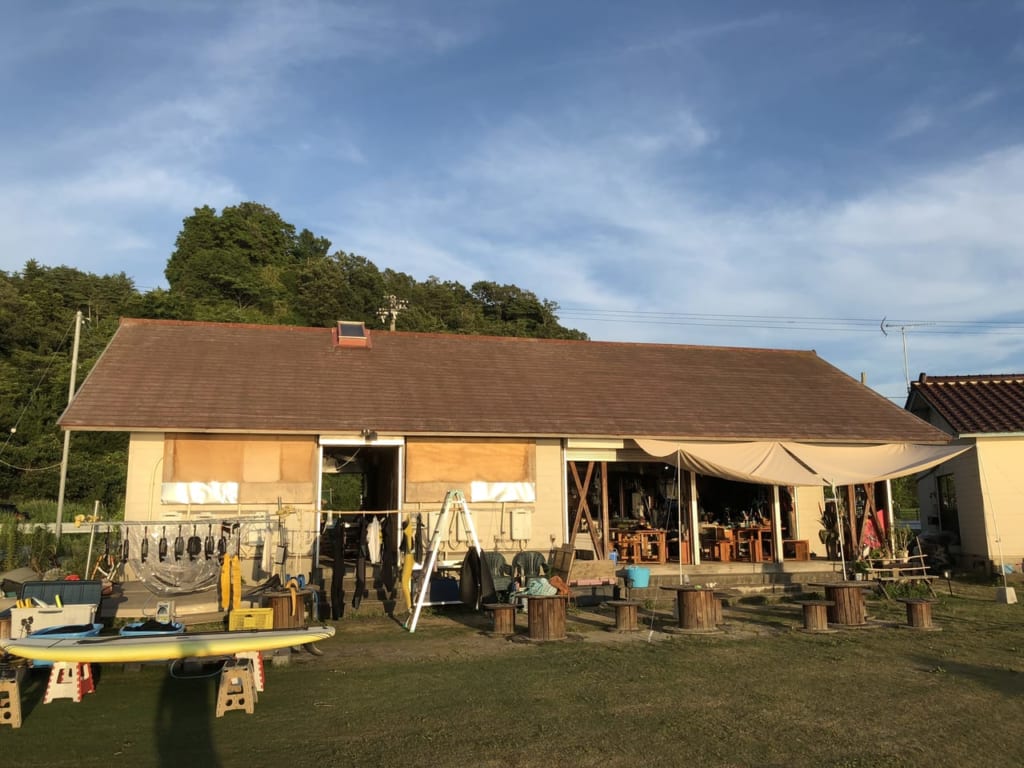 There is a boat in the bay, so you can play.
The sunset reflected in the sea is the most beautiful!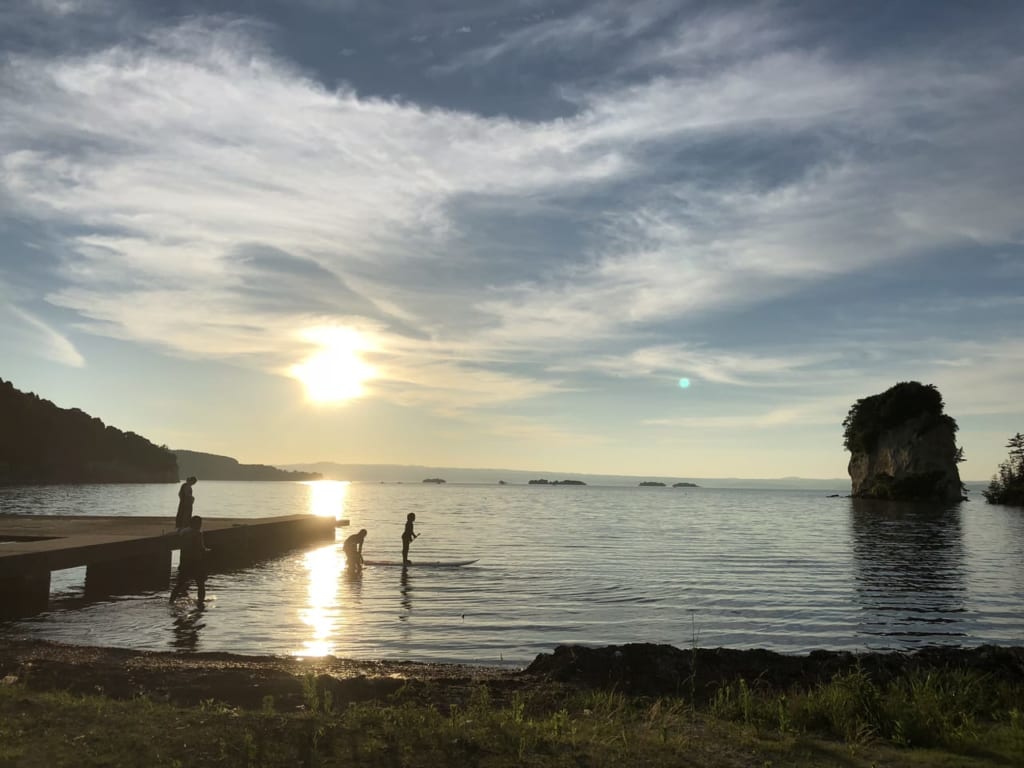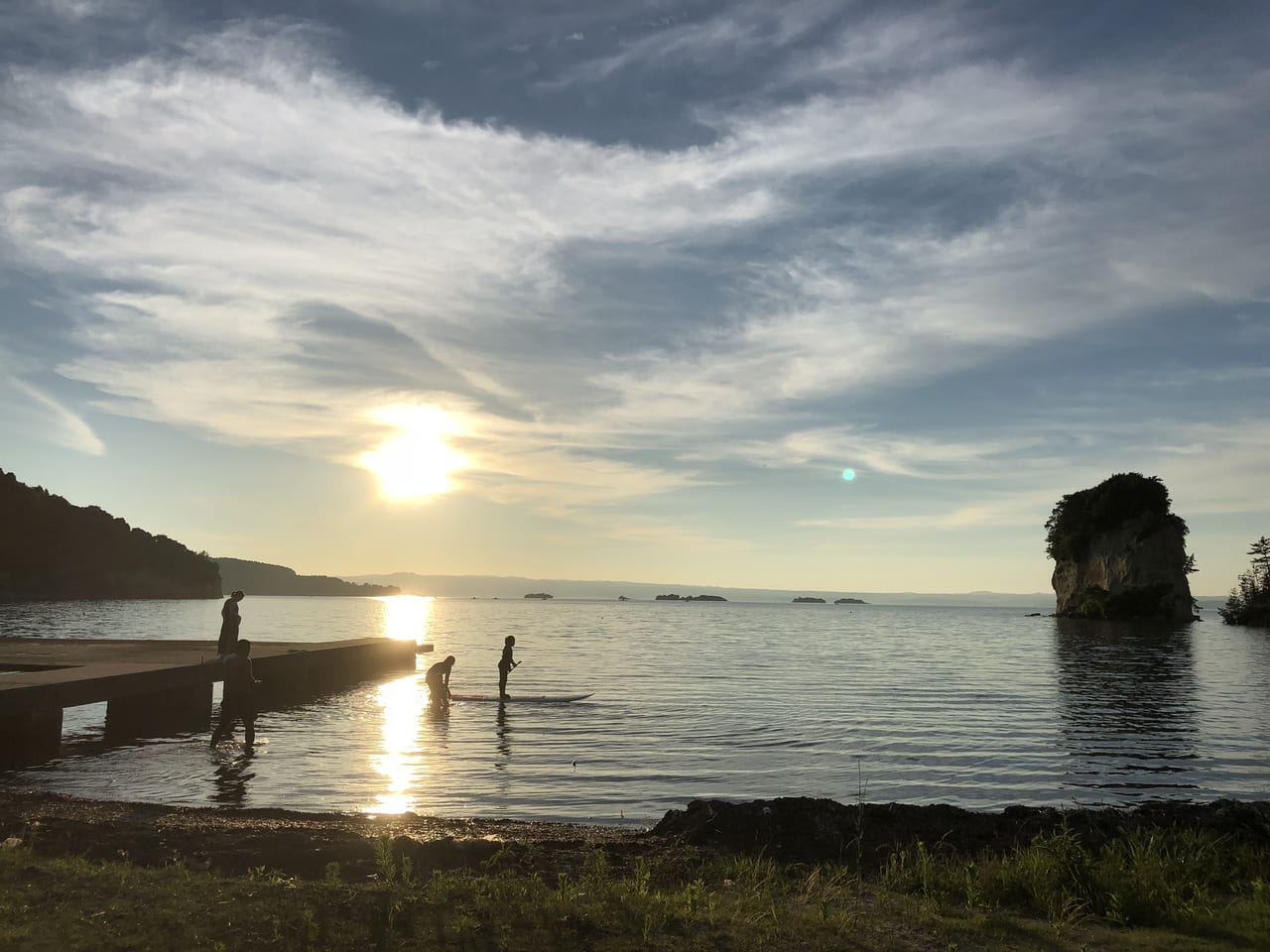 Cafe Space
I had a drink in the café space, but the container is stylish!
Instagrammable!!
Of course, there is food, too.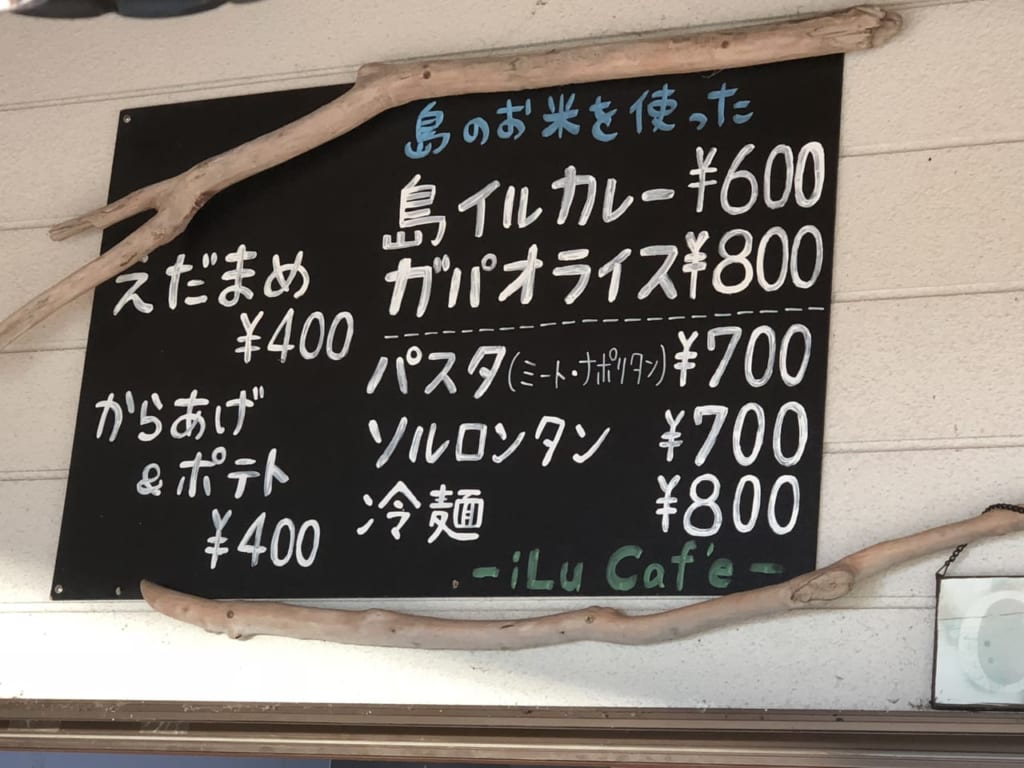 The cafe space can be used even if it is wet with water.
Rest area
There is a rest space right next to the shop, and if you get tired, you can sleep here.
It's a nice place to relax while looking at the sea.
There are many places where you can spend your time gracefully without going abroad....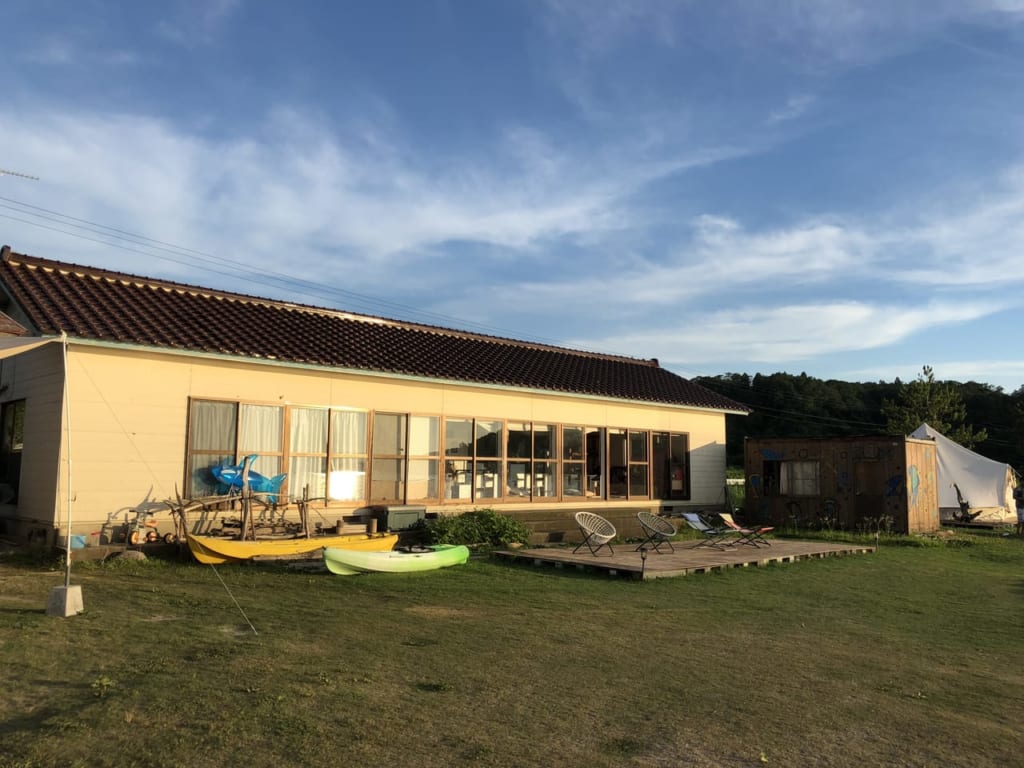 Camp / BBQ Space
Right next to the rest area was a camp bbq space, and the guests were just having a BBQ.
Camping in such a superb view and BBQ are the best excursions...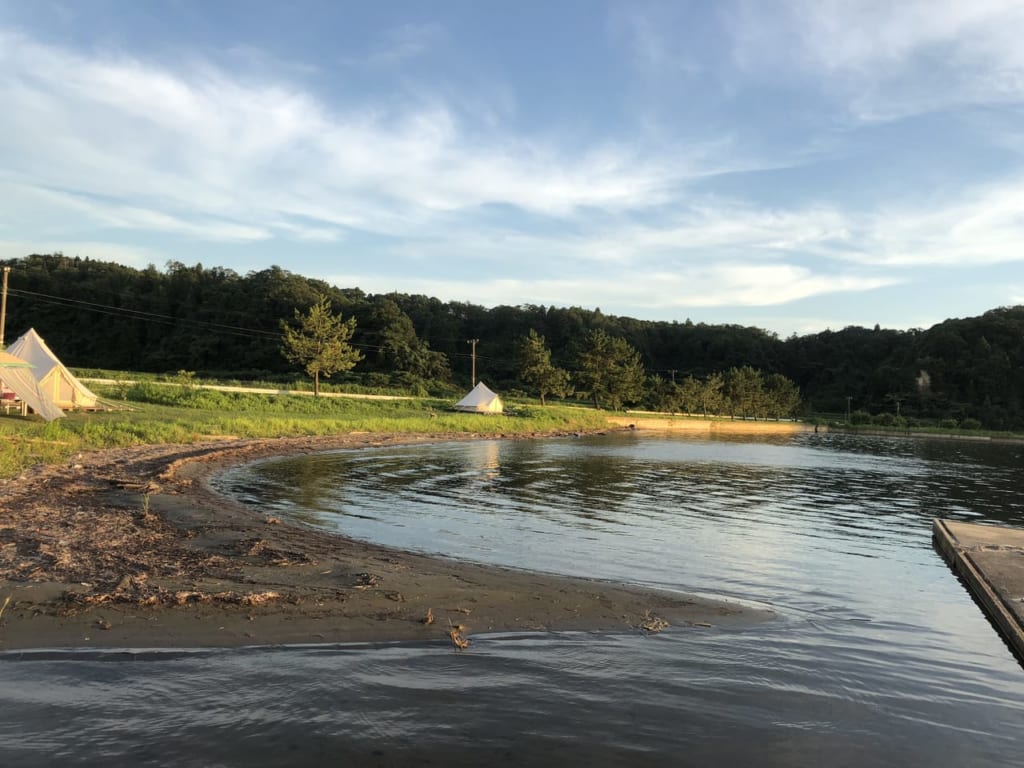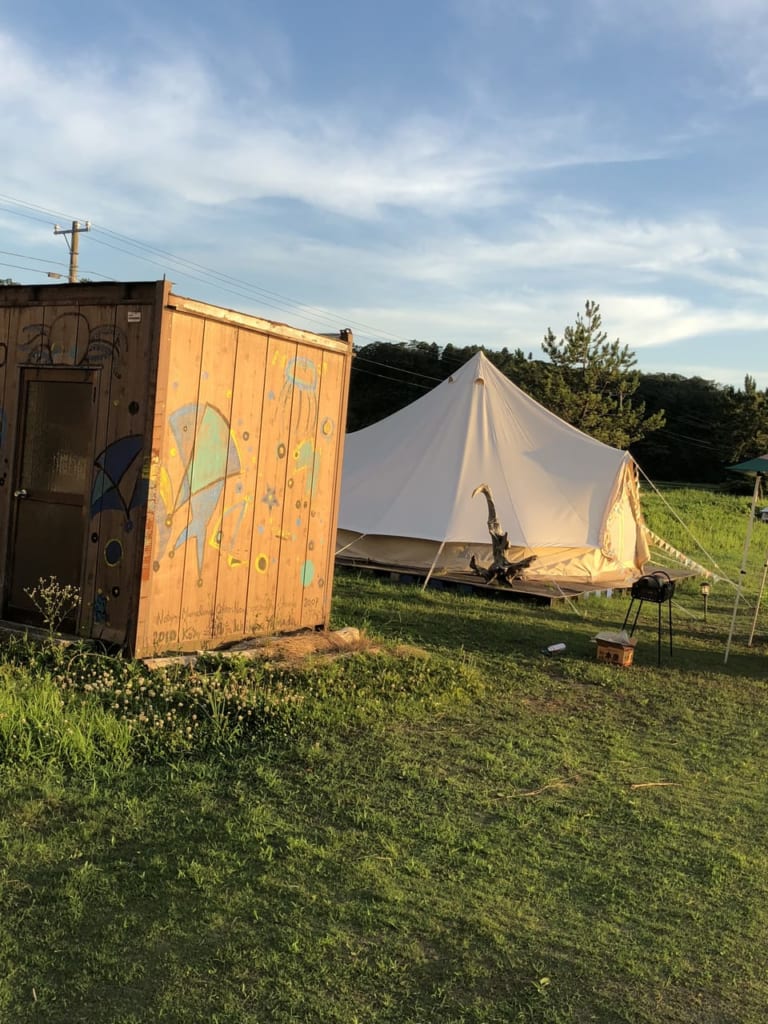 I had heat stroke on the way, but it was a very fulfilling day!
"Dolphin Smile" has a better way to spend in addition to dolphin swims.
If you go to Notojima in the summer, definitely come to "Dolphin Smile"!